Measuring your ring size at home is a simple and convenient way to ensure your ring fits perfectly and makes the special moment even more memorable. However, getting the proper ring size can be tricky without walking into our stores. That's why we have created this ring sizing guide to help you find just the right size. Dive in, and let's get you sized up!
How to measure your ring size
When it comes to choosing a ring that feels like it was custom-made for your finger, getting the right size is essential. Fortunately, there are several methods you can use to measure your ring size at home. In this guide, we'll explore two popular and precise ways to ensure that your ring fits perfectly.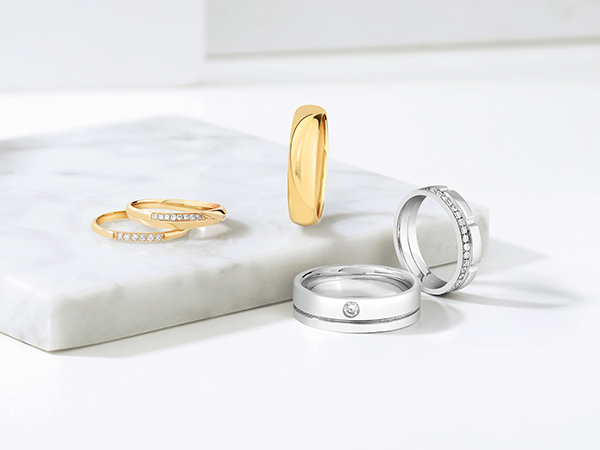 Determining Ring Size Using Our Printable Ring Size Chart
If time does not permit you to wait for the delivery of our ring sizer, you can also print your own with our printable ring sizer! It's the perfect tool to help you find the correct ring size. All you need to do is simply print, lay down any existing ring you have that fits well onto your ring finger on top of the printed ring circle templates and find the perfect one.
This printable ring sizer also includes a ring size chart with accurate diameter measurements and their corresponding ring sizes. This is a more detailed method if you prefer to find the exact measurement in millimetre (mm).
Here's how you can measure your ring size with our printable size chart:
Option 1 : Finding your ring size with our complimentary ring sizer
Option 2 : Finding your ring size with a current ring
Finding your ring size with a string, paper & ruler
There is actually another way to find your ring size, only by using a string or paper, and a ruler. Here's how:
Here are a few tips to make your measurement more accurate:
When measuring, keep in mind that each finger could have a different size, so do not presume that a ring that fits your left ring finger will also fit your right ring finger.

Measure when your hands are warm, not cold.

Make sure the measurement you choose easily fits over your knuckle.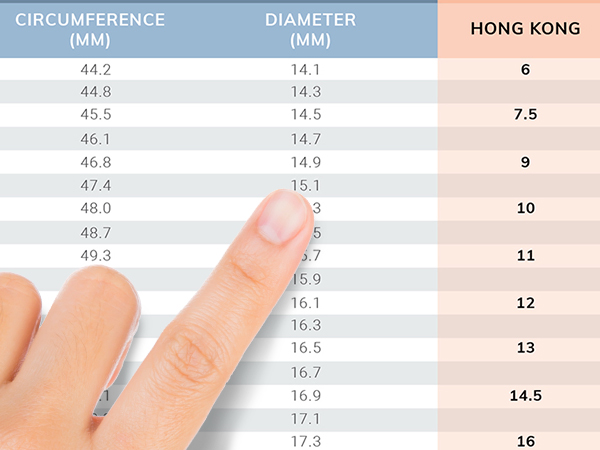 international ring size guide
Below is the ring size chart that features exact measurements for official ring sizes based on Asian standards as well as the US standard.
Ring Resizing at Michael Trio
Michael Trio will resize your ring free of charge for you within the first 60 days of purchase. However, take note that for eternity rings and tension rings cannot be resized and have to be completely remanufactured. That being said, it is important to order the correct size at the time of your original purchase.
FREQUENTLY ASKED QUESTIONS