Finally got down to planning for our wedding! One of the firsts that we did was to head down to Michael Trio to pick our wedding bands! We decided to go to Michael Trio because it is a friend's, so I am confident to share them with all the brides and grooms to be too!
Mandatory shots with Michael Trio's popular couple wall! :D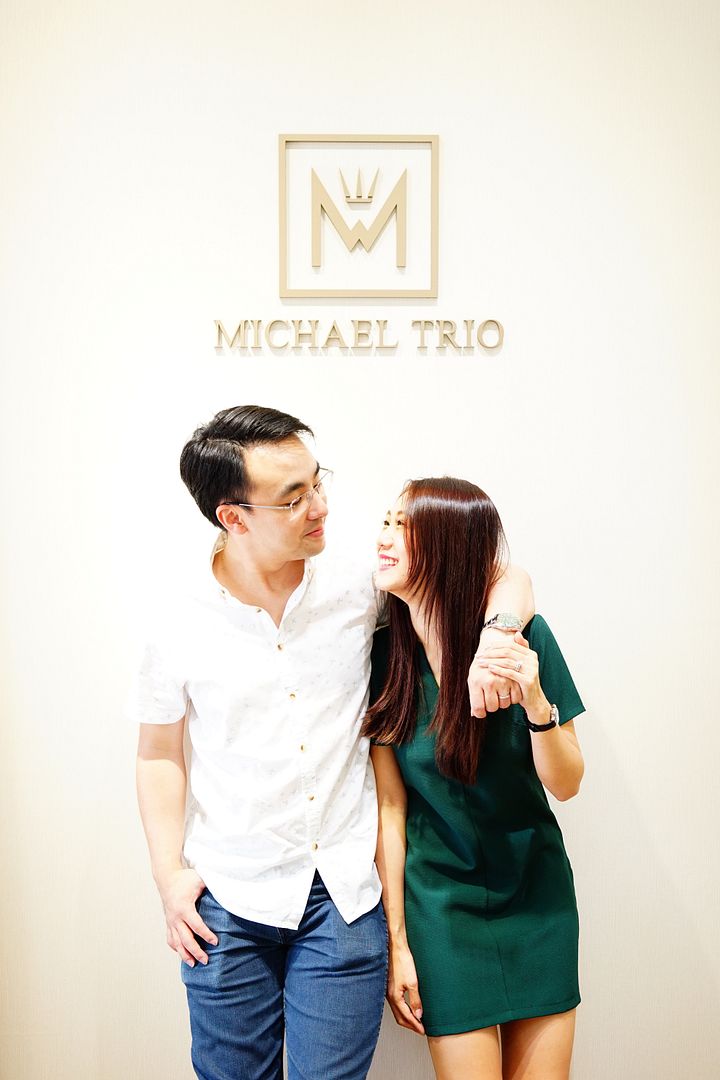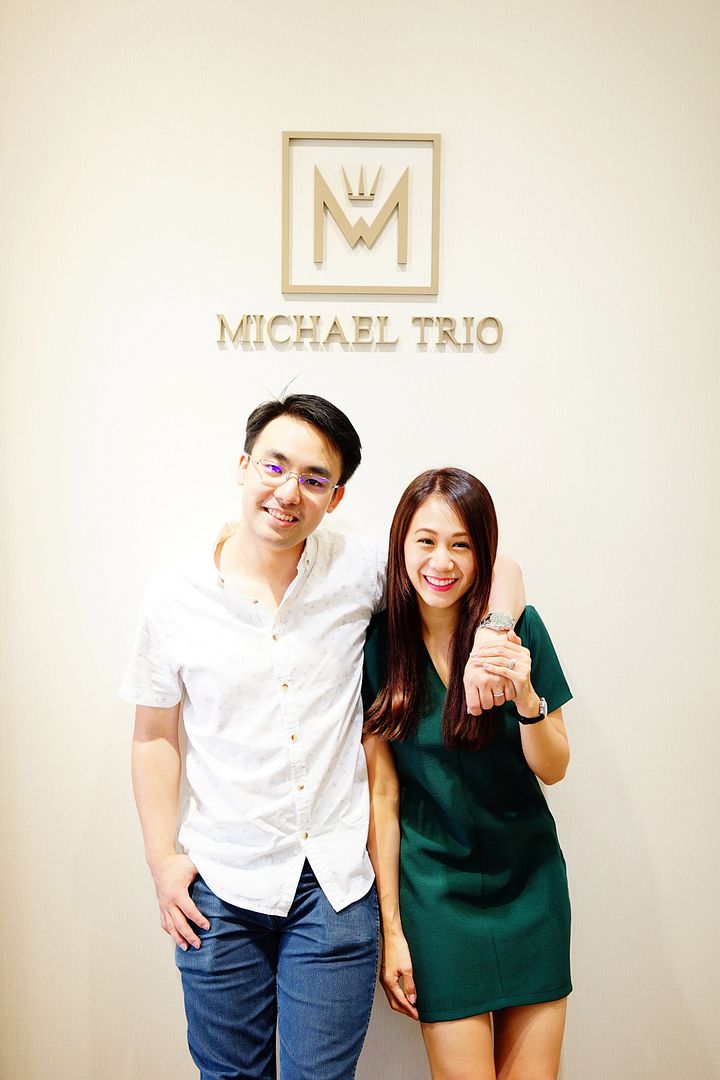 Michael Trio is a Singpore-based jewellery brand that launched its online store in early 2013 and unveiled its first flagship boutique at Tanjong Pagar in July 2014. With over 40 years of experience in the jewellery industry as a manufacturing organization, Michael Trio confidently provides quality products and excellent services at remarkable price!
Before heading down to Michael Trio, we shopped around their website to see some of the designs! Alvin wanted a ring that were thin enough for his stumpy fingers while I wanted an eternity ring that would match my solitaire.
We earmarked some of the designs which we wanted to check out at the store! We went down on a Saturday afternoon after lunch and were warmly welcomed by the sales assistants.
We were shown to the 3 wedding bands displays, yes, there were 3 wedding bands displays where we were really spoilt for choice!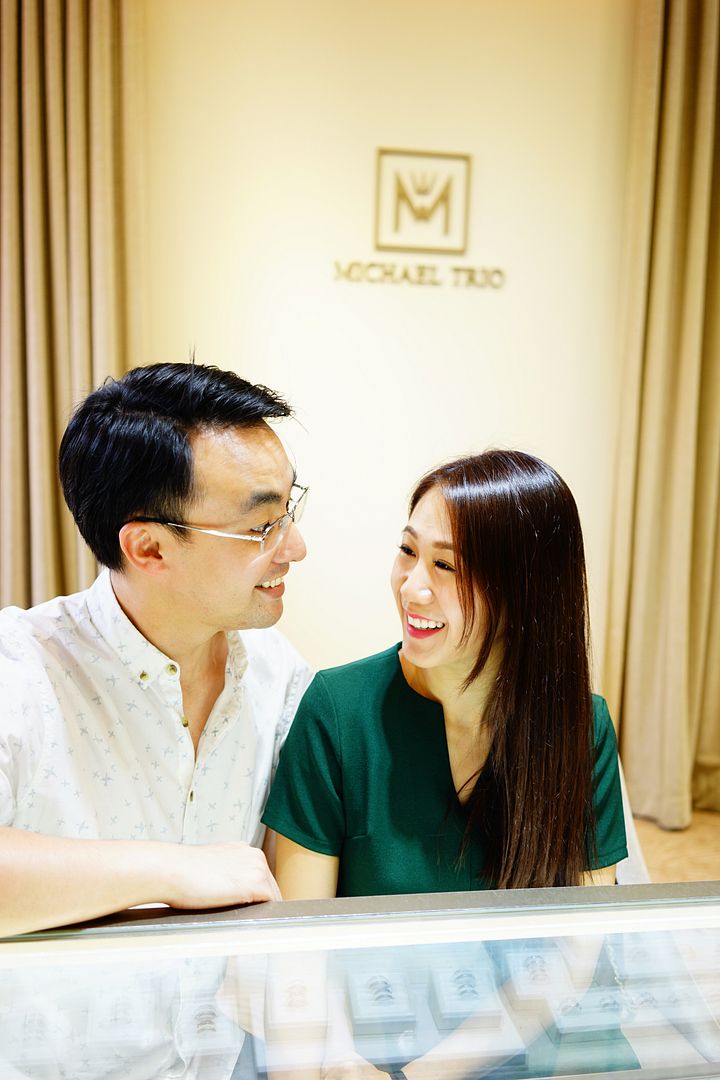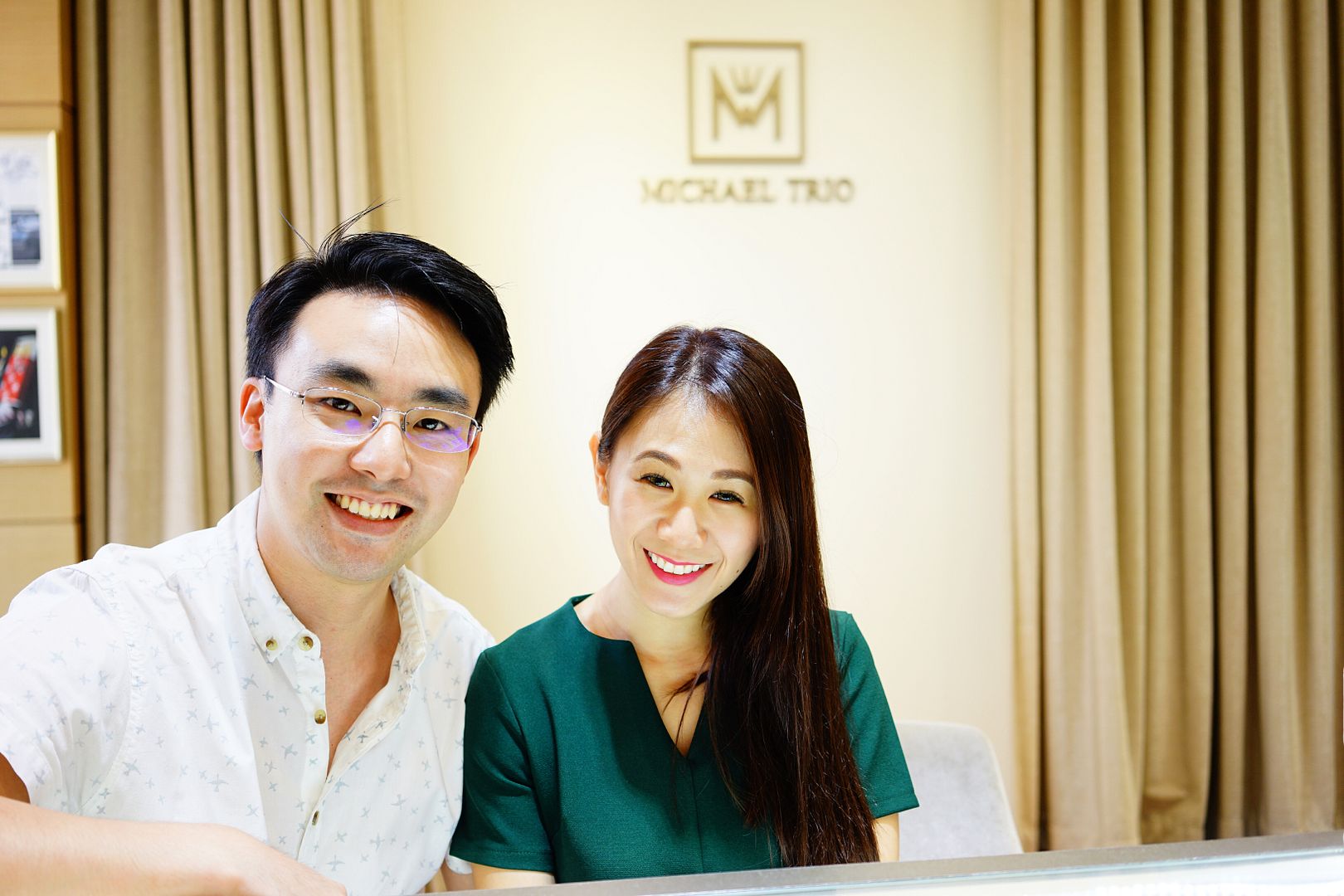 We spent at least 30 minutes at each display, trying on some designs that we liked! Most of the rings came in pairs but they are priced individually so can you pick a pair from any designs available.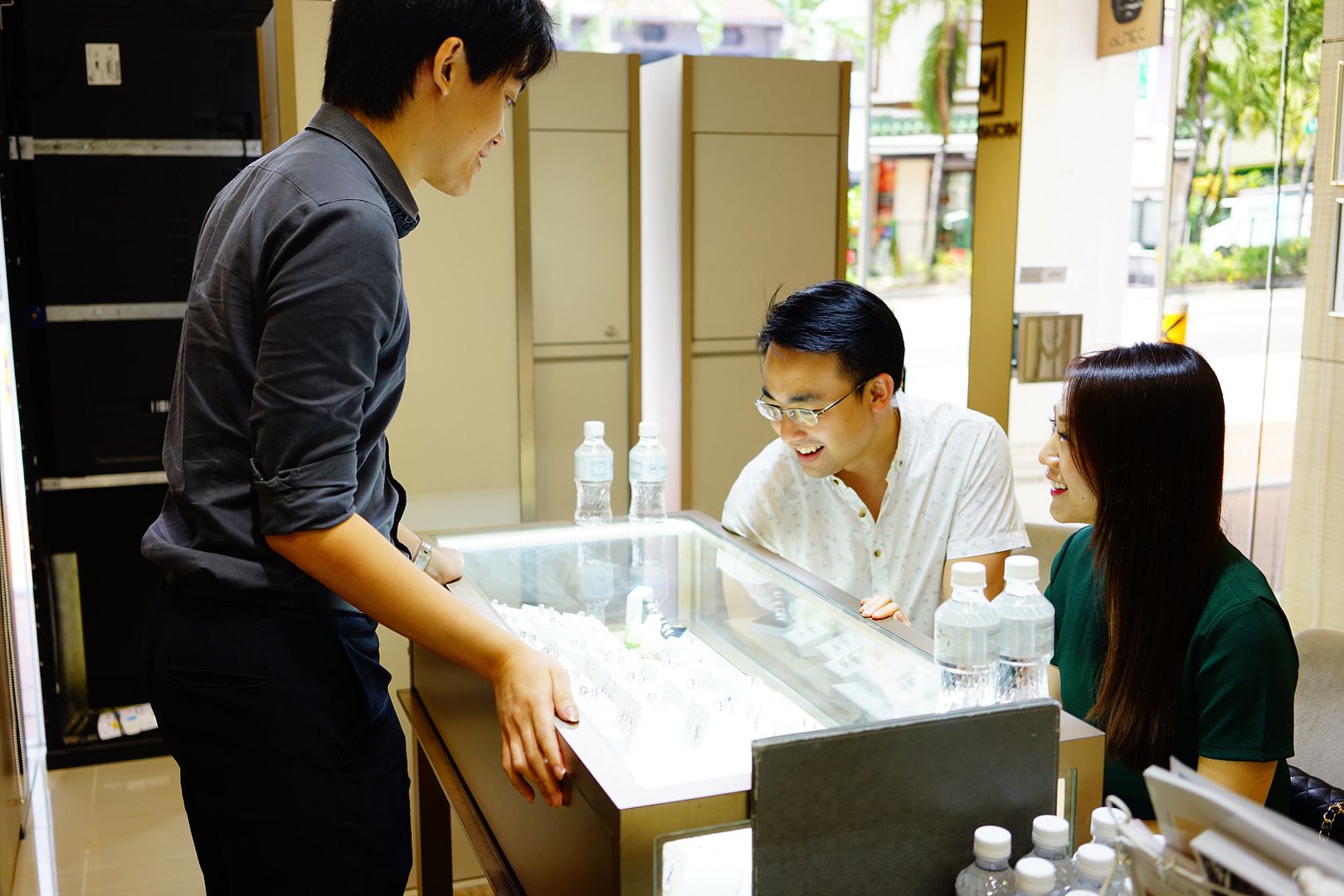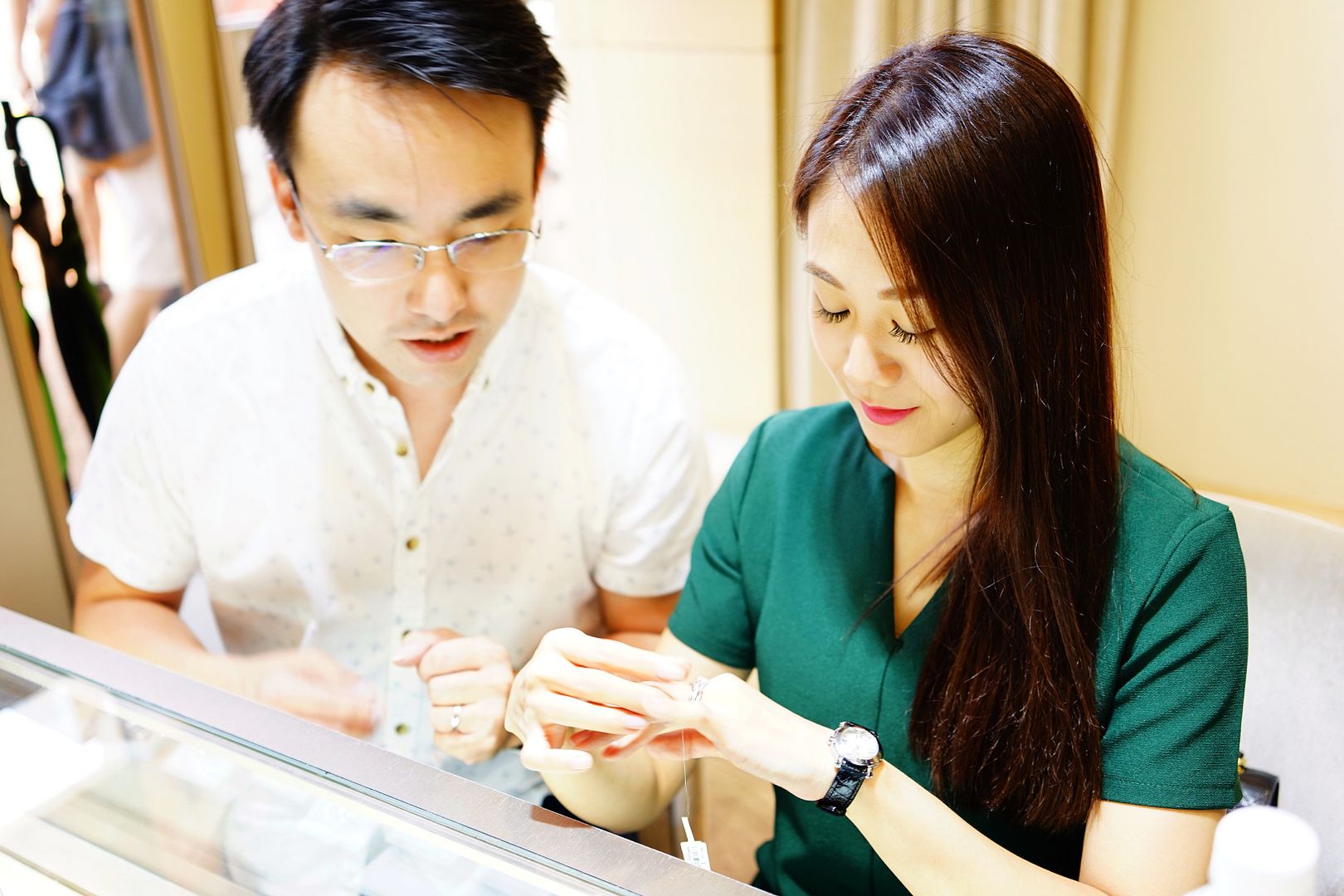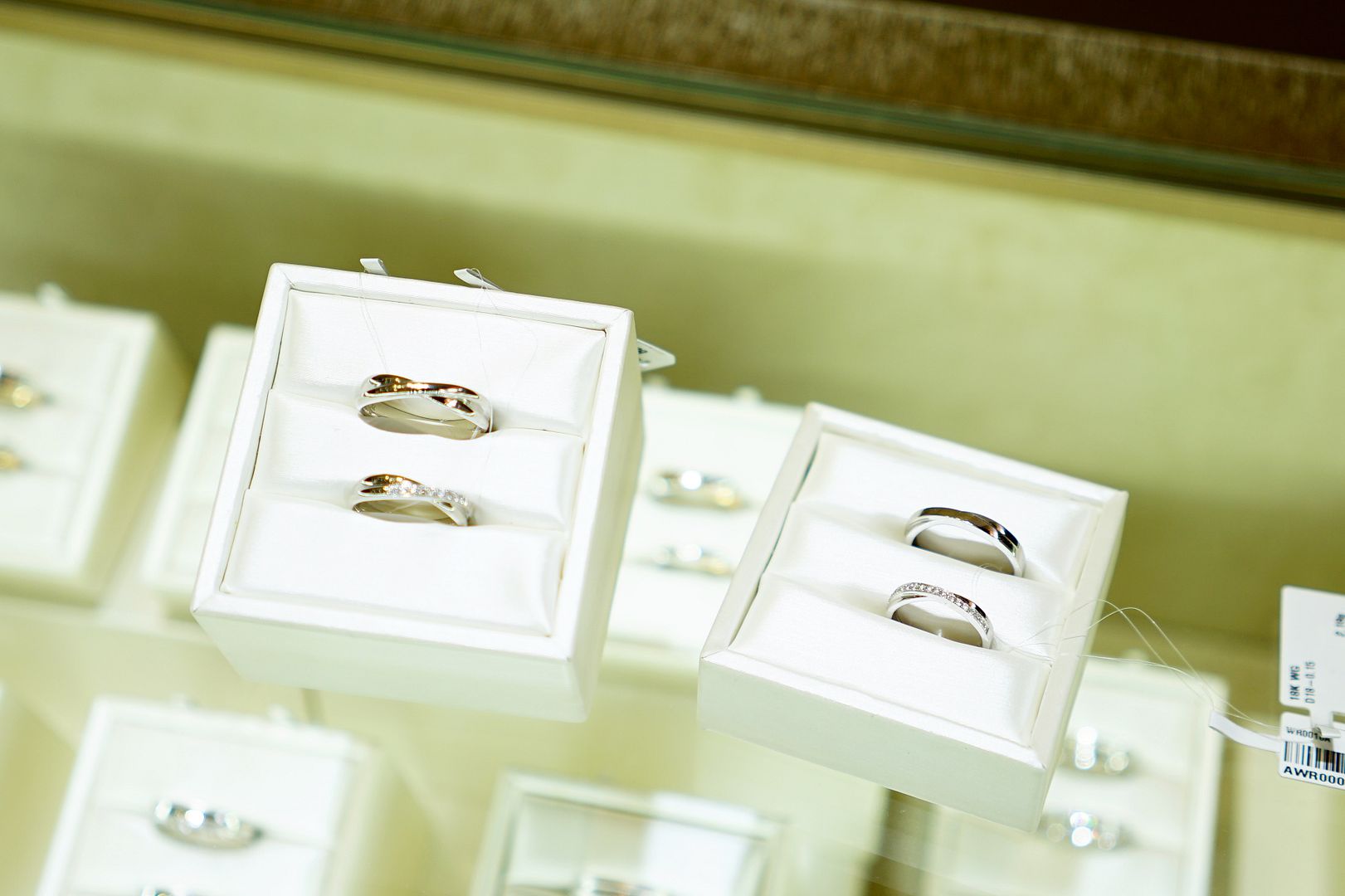 Here's our favorite wedding bands that came in a pair. They look awfully similar but if you take a closer look, one is rounded and the other is squarish. Alvin picked the squarish one which looked more masculine.
Alvin loved the thin and simple design. As said, his fingers are stumpy and he needed something thinner. Michael Trio is able to customize the ring band's width too!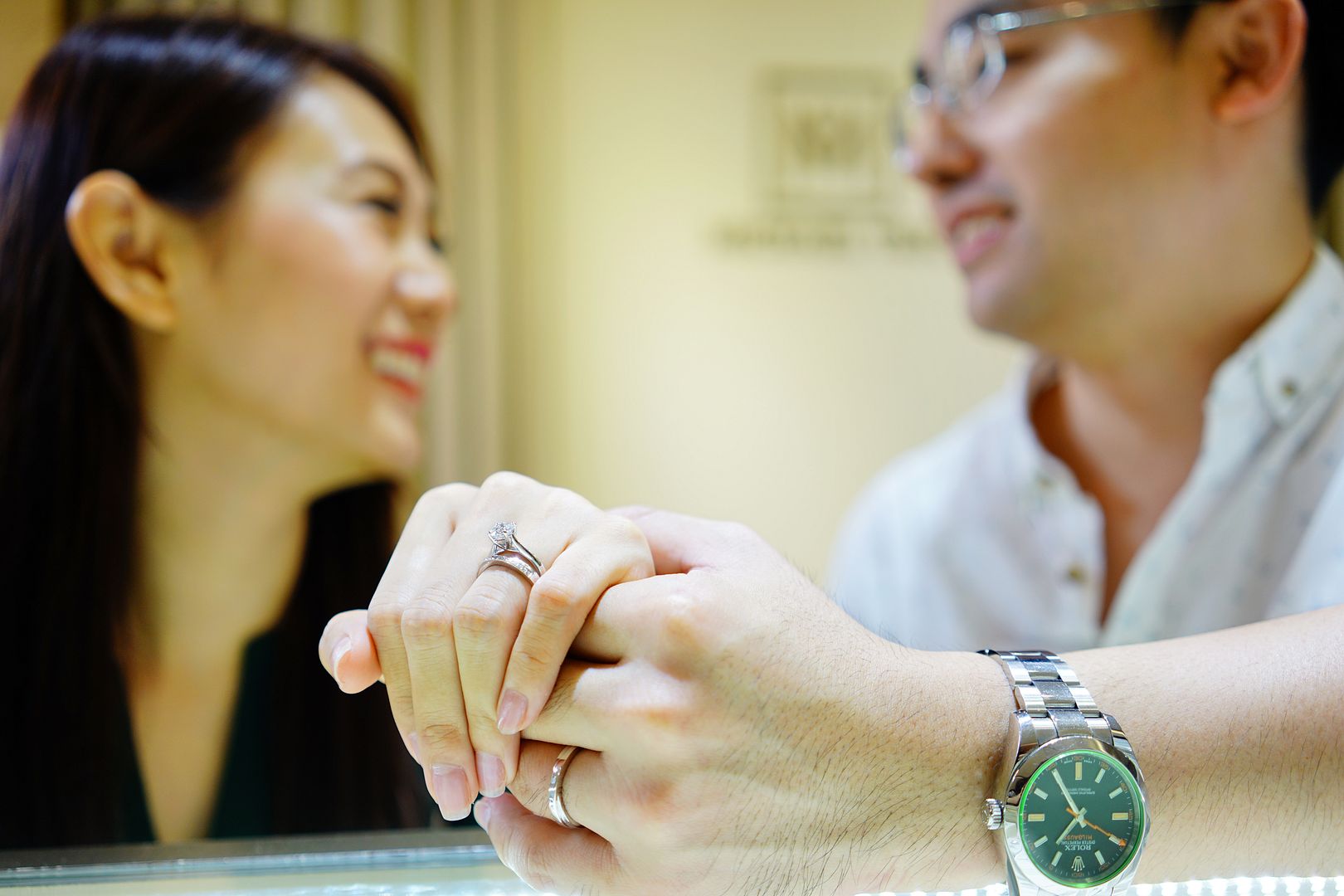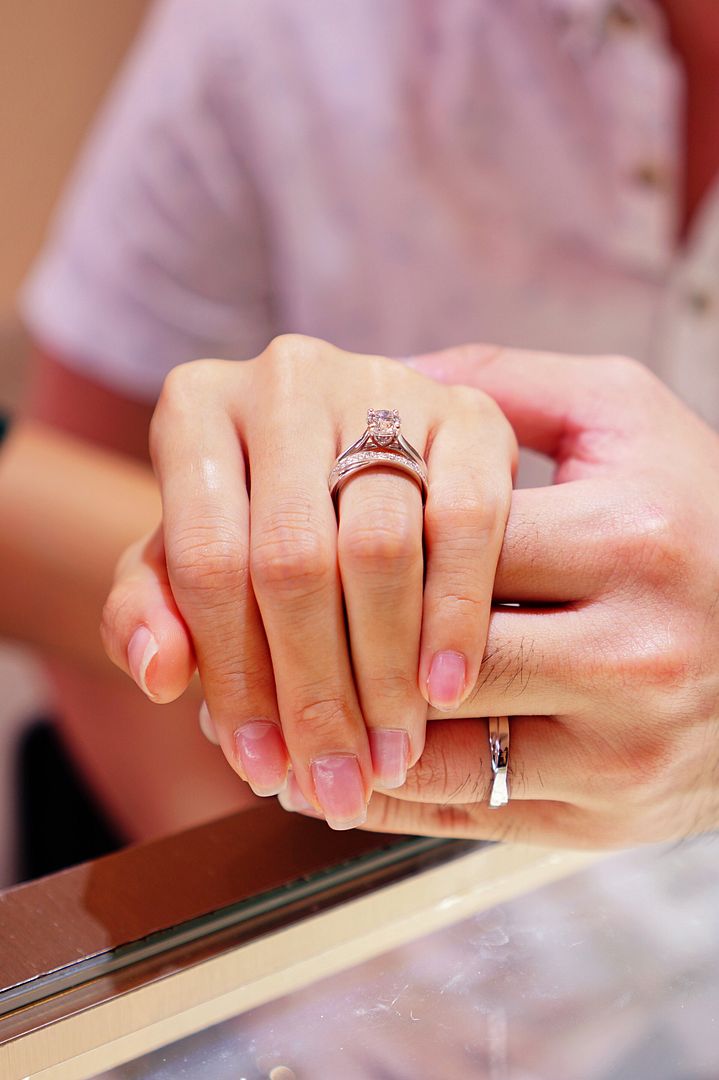 While Alvin's rings are stumpy, mine were skinny. We felt that the overlapping bands made the ring a little too thick for my fingers. Therefore, we moved to the next display which had so many eternity rings! I have always wanted an Eternity ring as my wedding band so I was really excited to see so many on display and I really took awhile to shortlist the one that looked best. Very thankful for Zonia and Bernice who came along with us to give me comments and take photos for Alvin and me!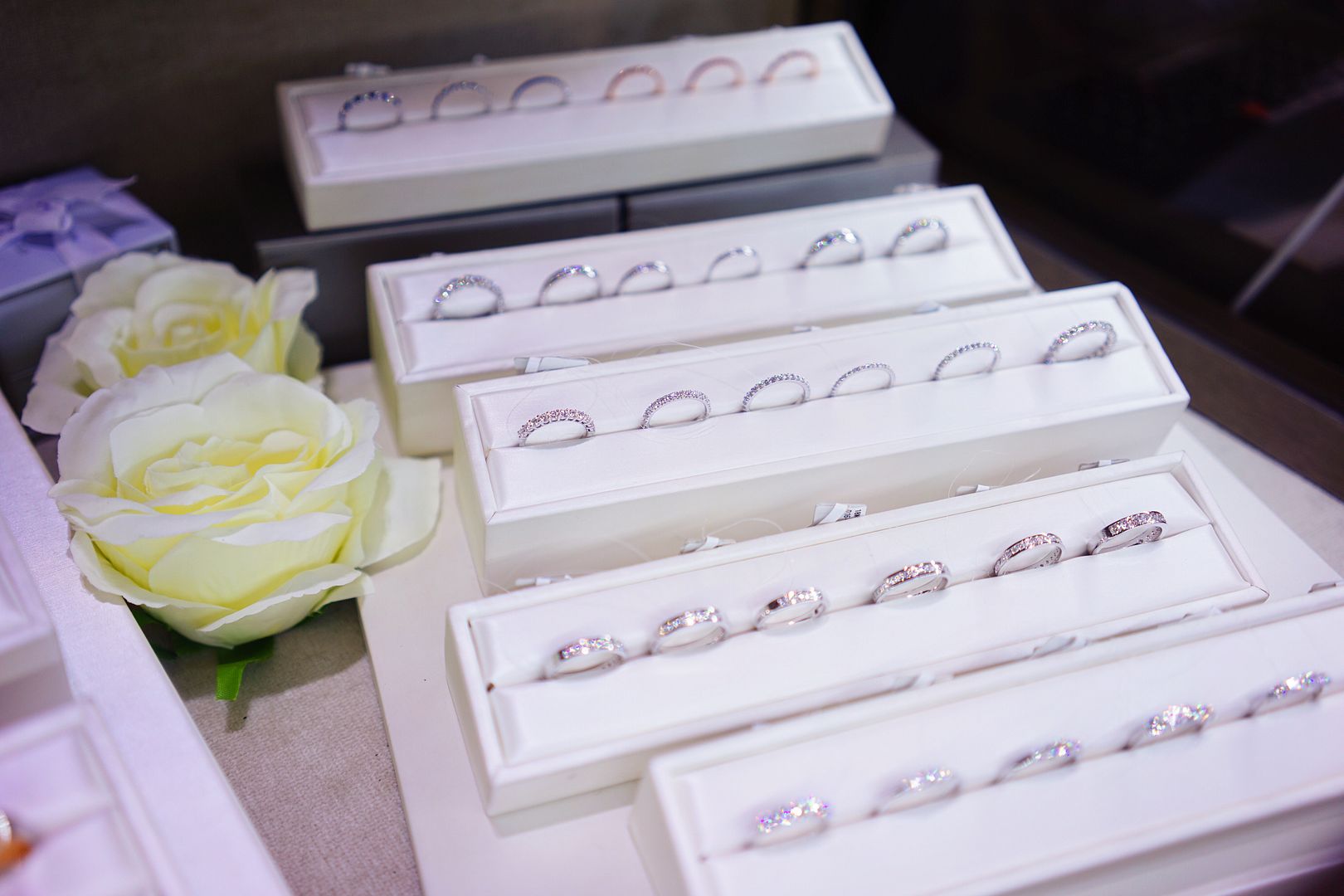 There were so many Eternity ring options and I had to go for my dream ring which was a full row of diamonds.
Despite trying different sized diamonds of this range, it just didn't look good with my solitaire. If you intend to wear both your engagement ring and wedding band together, it is important to pick 1 which band width goes well with your engagement ring. I was a little disappointed cause it was a design I have always wanted. Thankfully, we had options. I decided to try the Eternity ring with a band circumference, which is called a Channel set full eternity ring.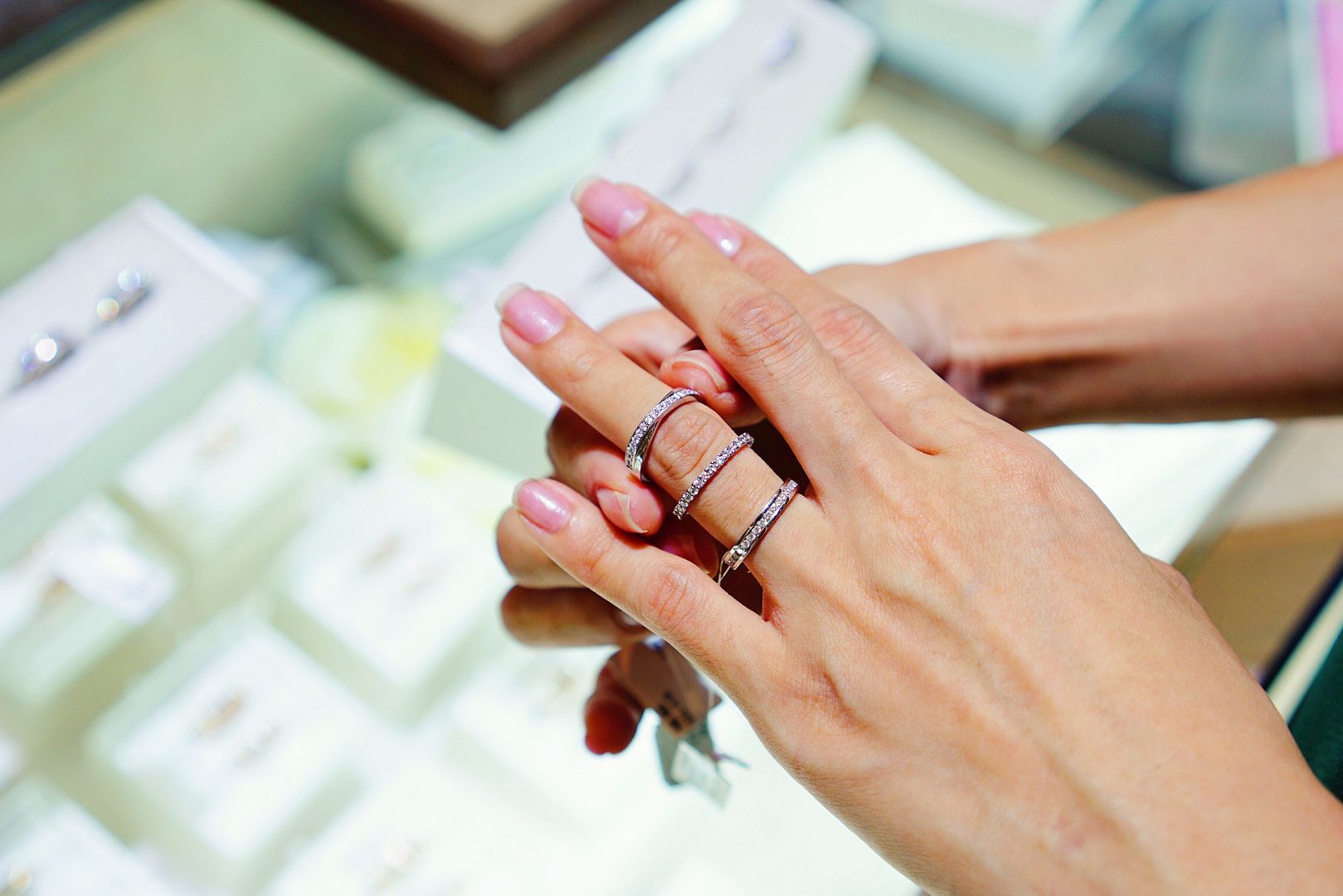 Just thought I take this picture to share my 3 favorite designs!
We all decided that the Channel set full eternity ring looked best! Here's how it looks!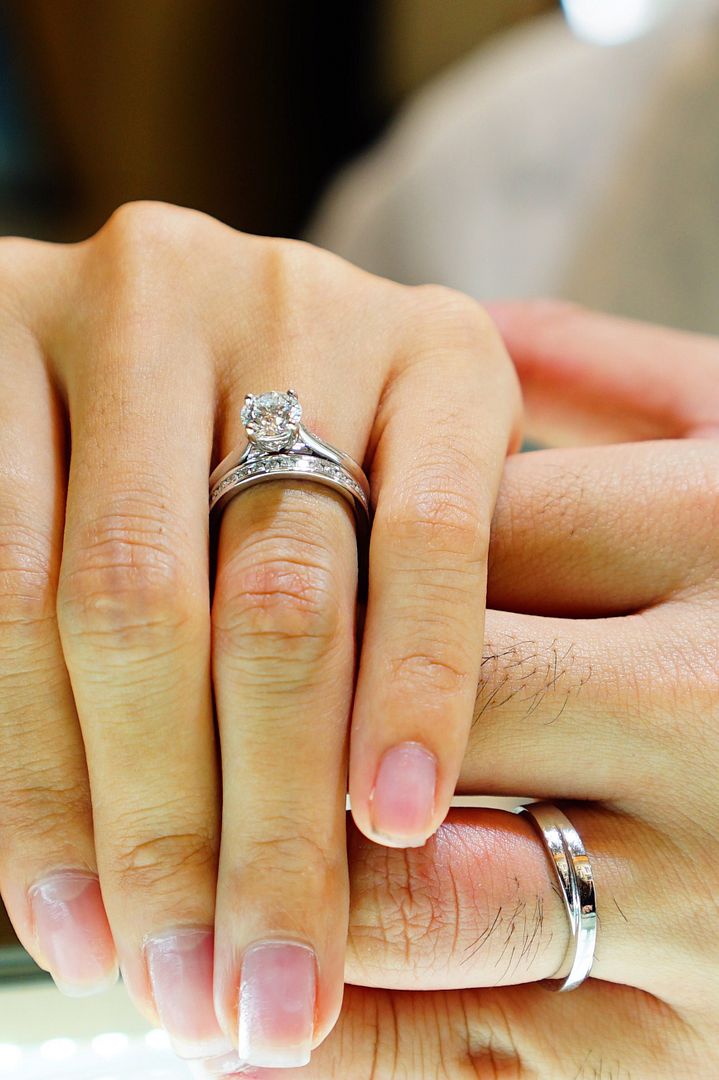 So after about 1.5 hours, here were what we picked out! Alvin's 18K White Gold Overlapping Band and my 18K White Gold Channel Set Full Eternity Ring. His ring is $800 while mine is $1,609. It is about 0.45-5ct, which is dependent on the ring size! After we have finalized the ring, it was down to the ring sizing and the free engraving!
Alvin choosing his ring size very carefully!
We had our names engraved in the inner side of our rings and we could even choose the font type.
Before we left the shop, Jadon also shared some of his solitaires with us! I have rarely looked at colored diamonds and so I was very impressed with them! I loved the pink diamond!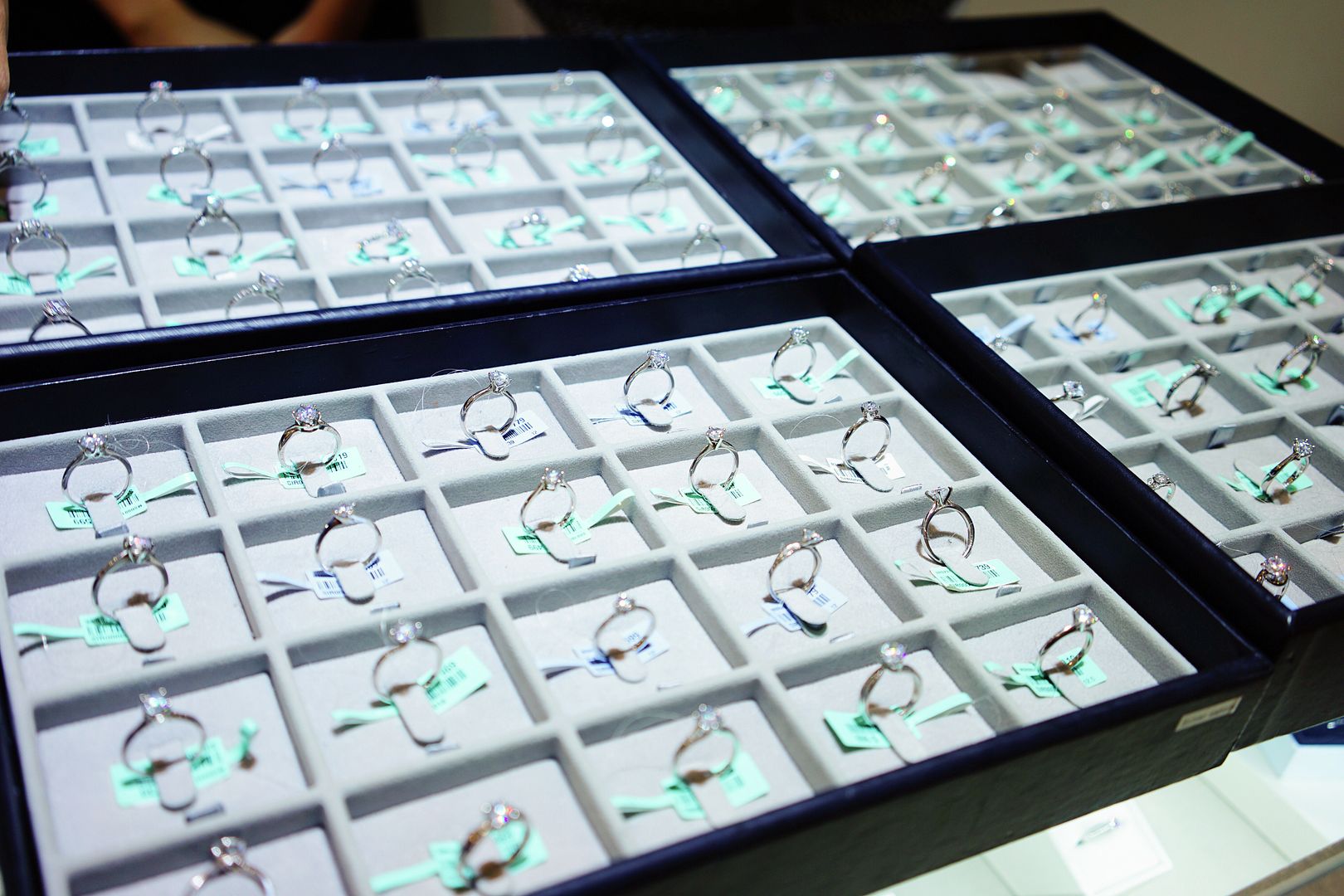 Check this out, it's a 3 carat solitaire!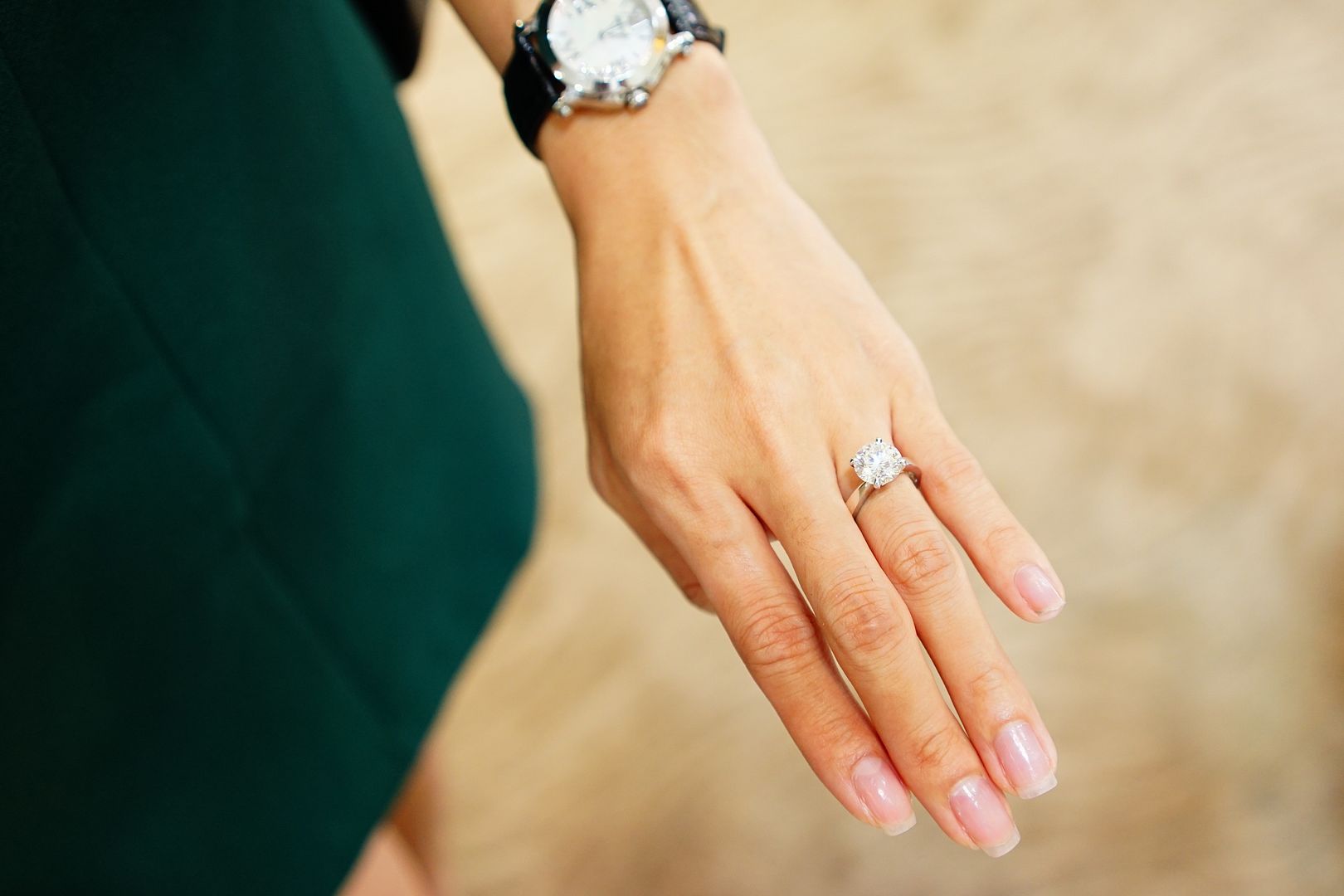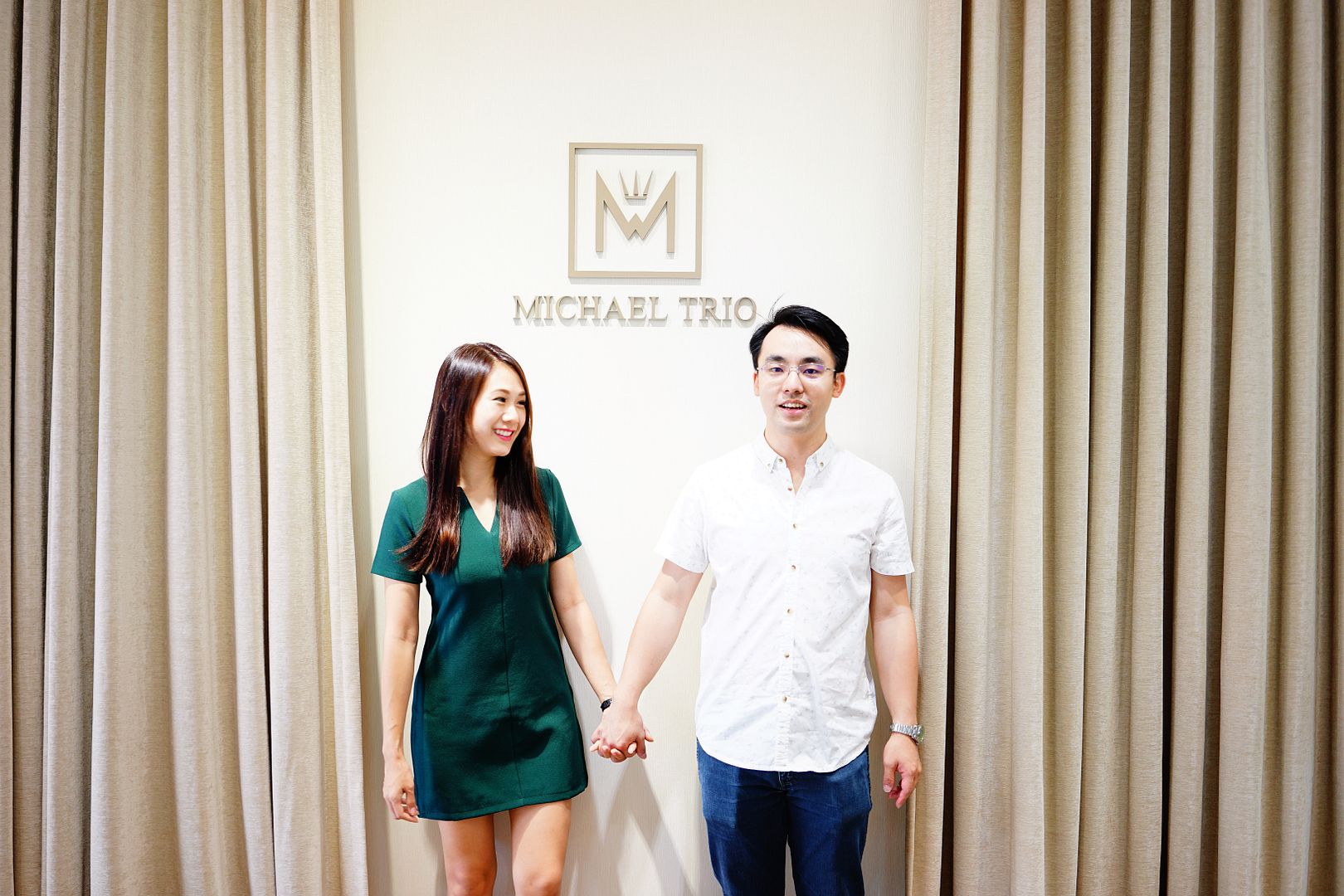 Left the shop very happy, can't wait to receive our rings in a month's time!!
Michael Trio Jewellery Showroom  
Address: 91 Tg Pagar Rd, Singapore 088512
Opening Hours: 12–8:30PM
Phone: 6299 0110