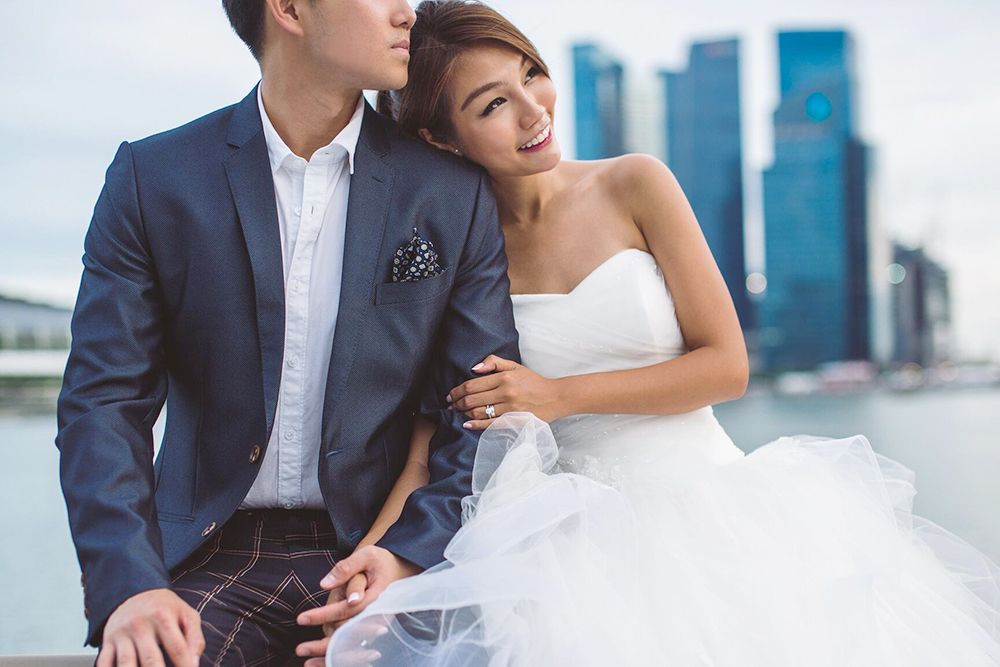 The search is over!
J and I got our wedding bands customized at Michael Trio some months back and we're are already wearing it :D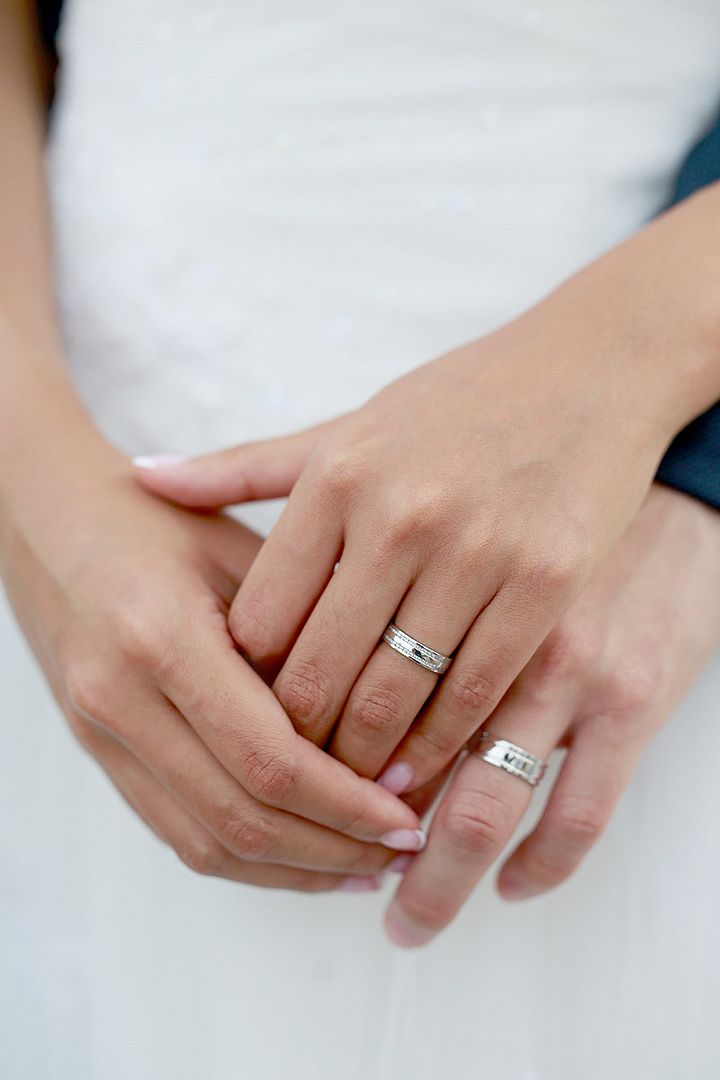 If you would read on, I'll like to take you through our ring-picking process.
Michael Trio is a Singapore based custom jewellery brand with both online & retail presence.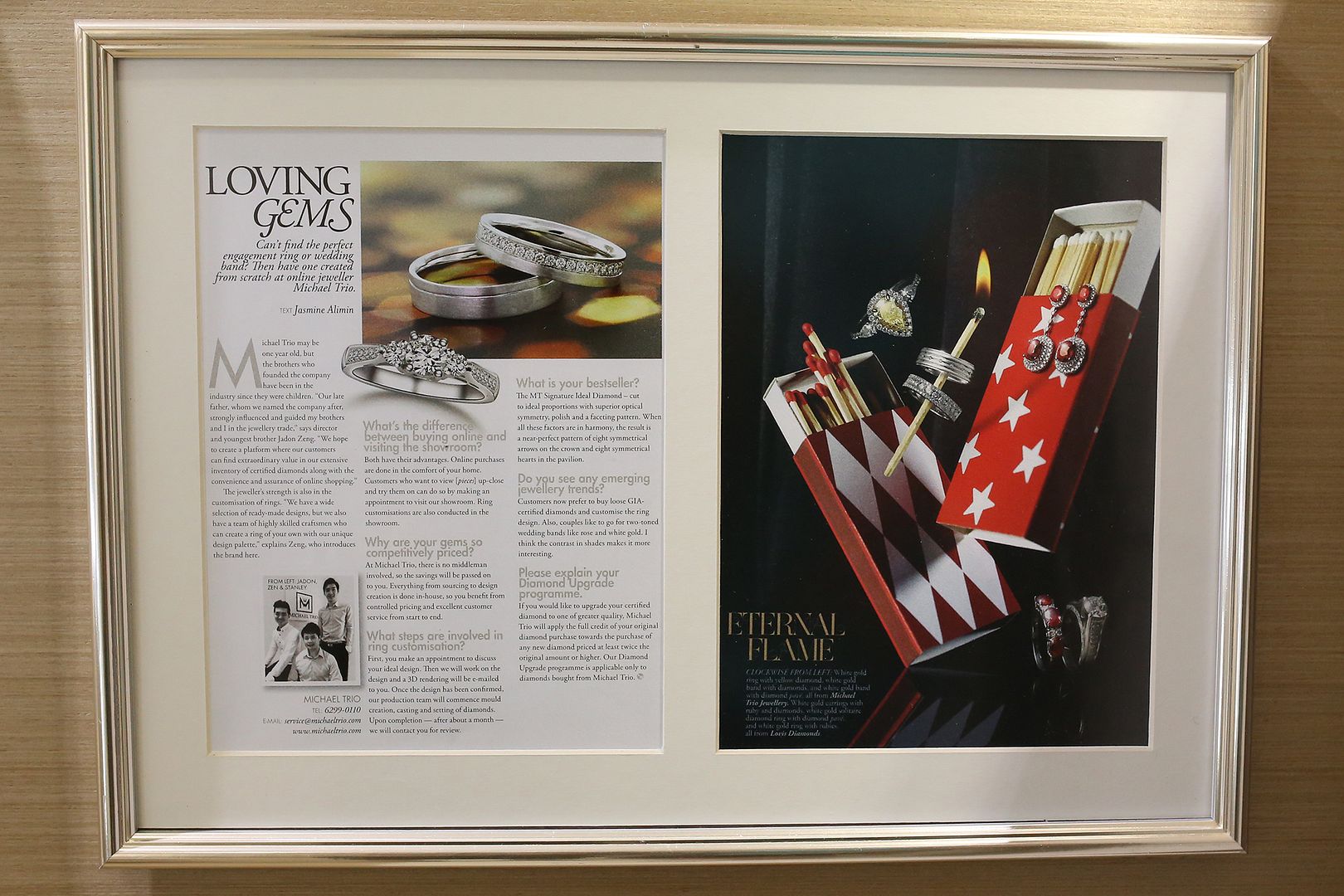 (Click on image to read more about the brains behind Michael Trio)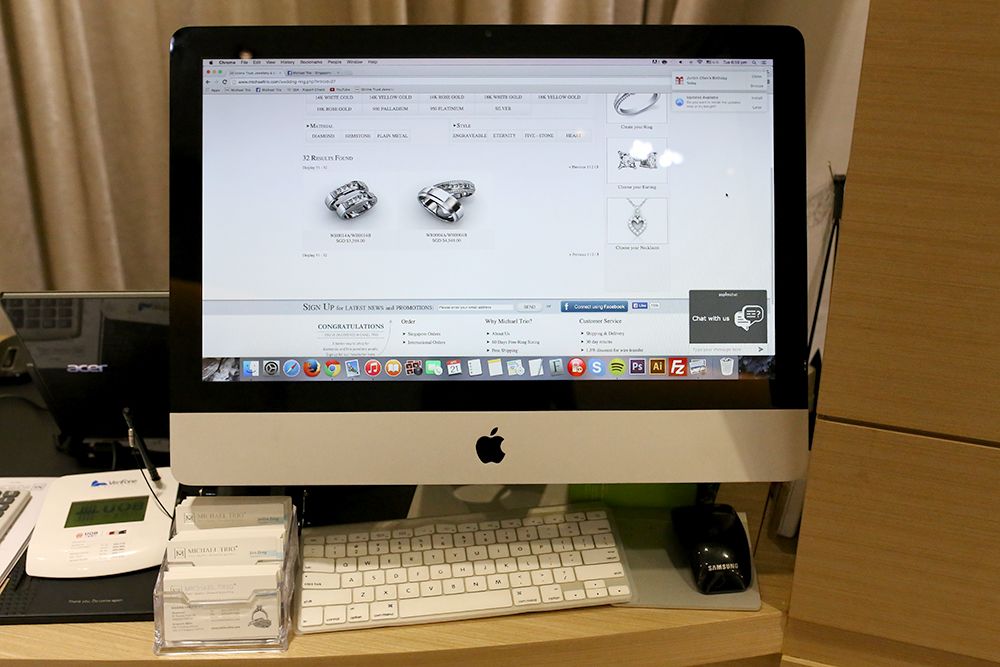 After launching its online store > HERE in 2013,
(Shopping for rings in the comfort of your own home? Why not!)
They unveiled their flagship boutique at 91 Tanjong Pagar Road last year. Opening hours are from 12PM to 8.30PM daily (Except on public holidays)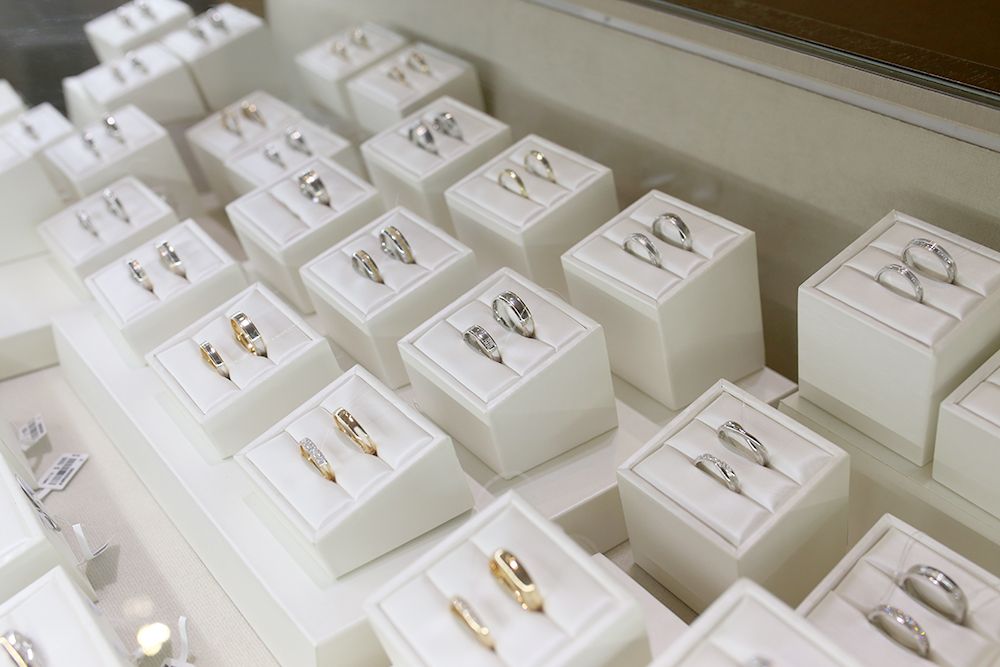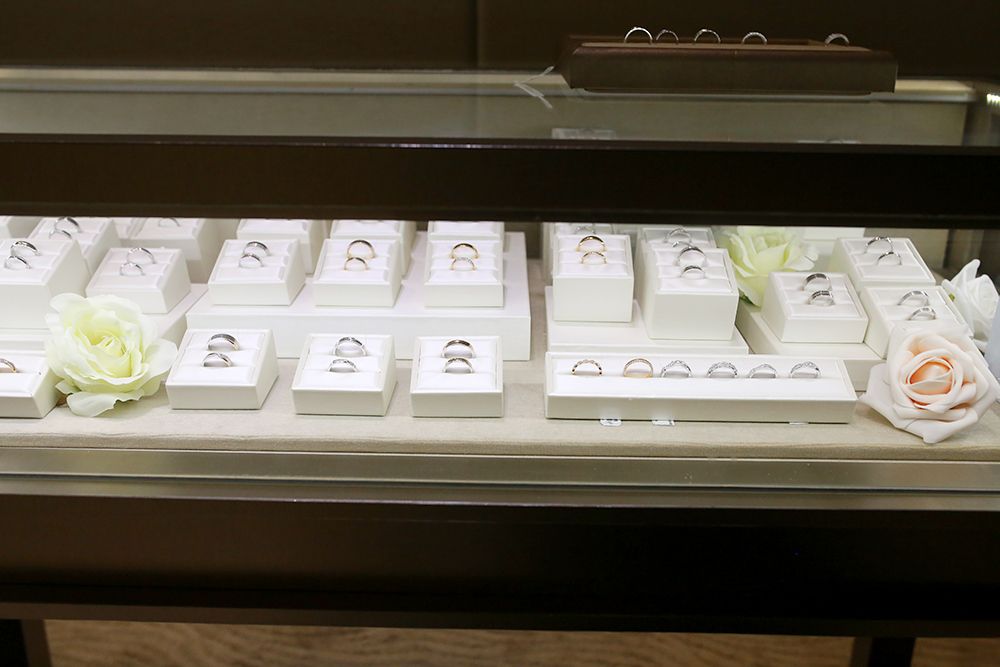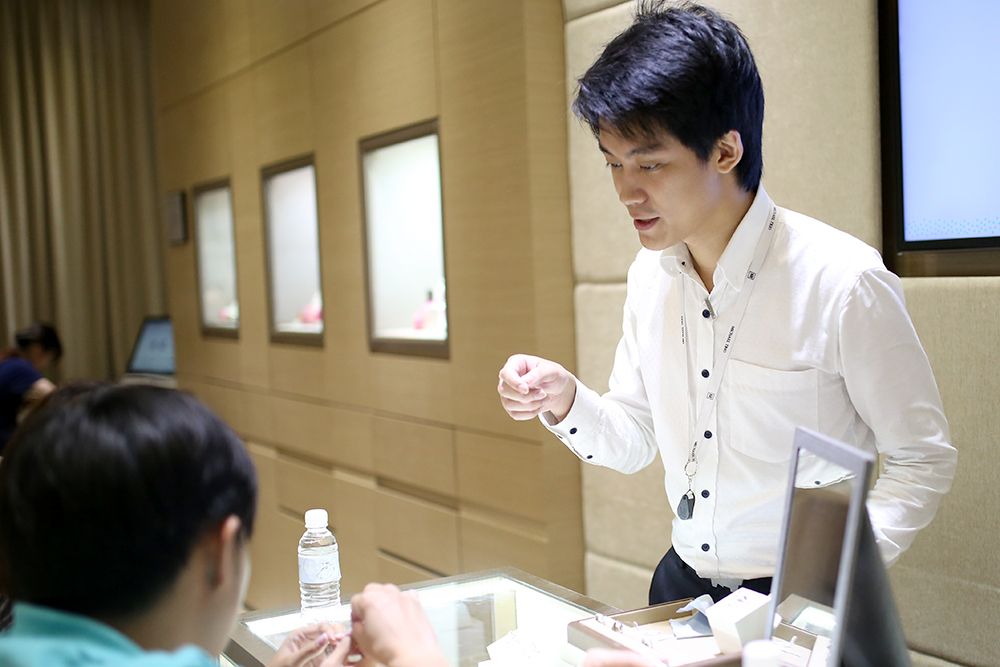 Honestly, we were slightly overwhelmed by the number of designs they carry and didn't know where to start but affable Gin guided us through very patiently and even encouraged us to try on as many designs to find THE ONE.
J giving his 100% attention to Gin as he explained the various materials/designs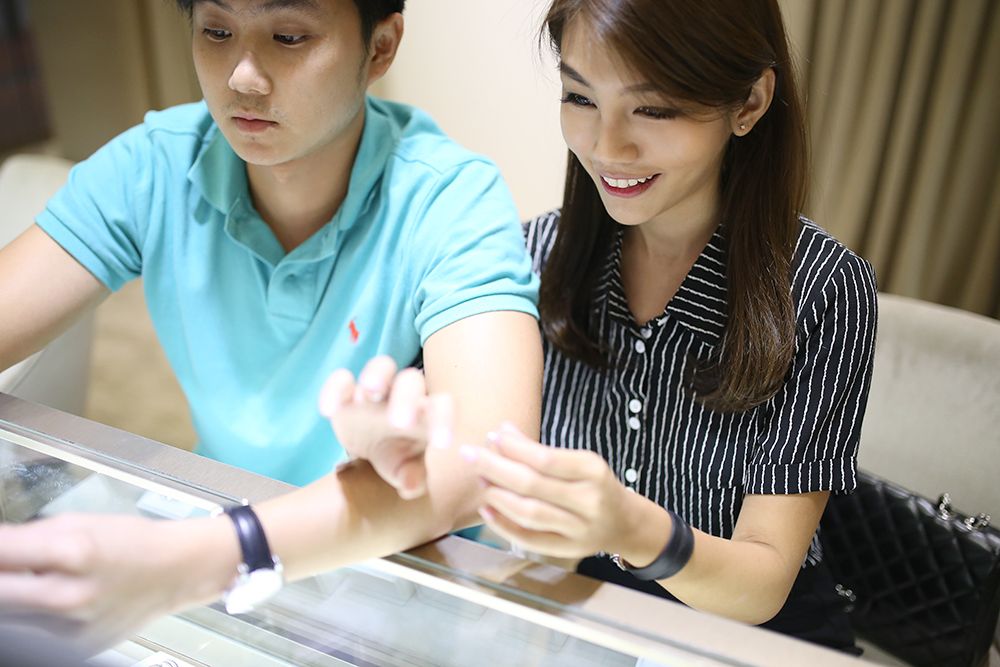 After a long while, we narrowed down to 3 designs each and this was J's final 3.
The rings that he short-listed are all very clean and simple just like his personality.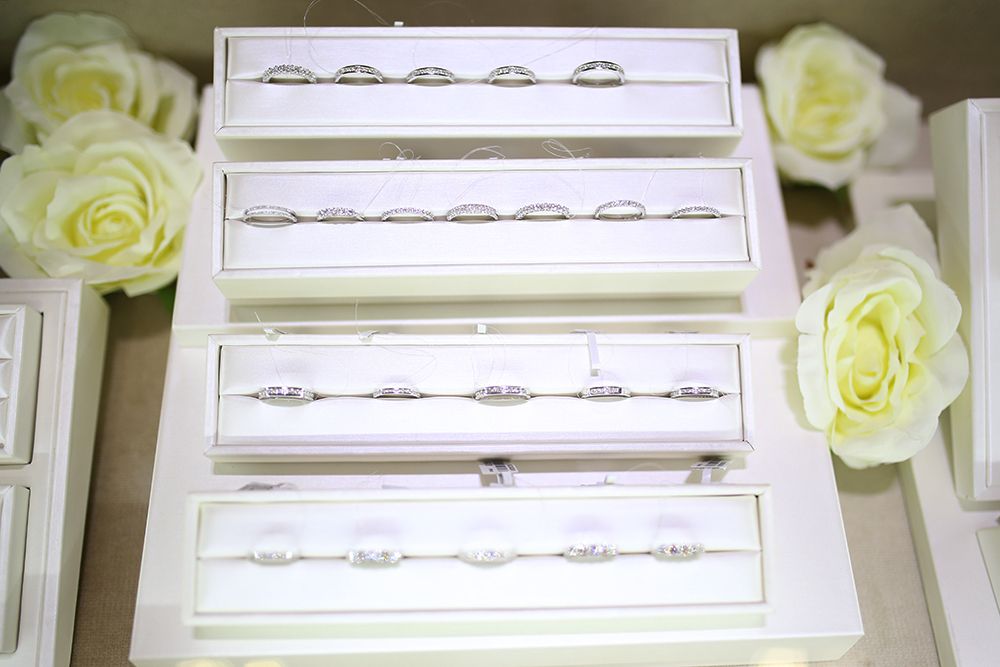 *GASP* So many eternity ring designs to pick from!
I was going back and forth between these 2 designs after I kicked my 3rd option out. The eternity ring is absolutely gorgeous (AND SHINY) but I eventually went for the simpler design with little diamonds encrusted at the sides because it'll go with J's final choice better.
Also because there are already diamonds on the band of my engagement ring, I don't want to look too over the top if I wear them together.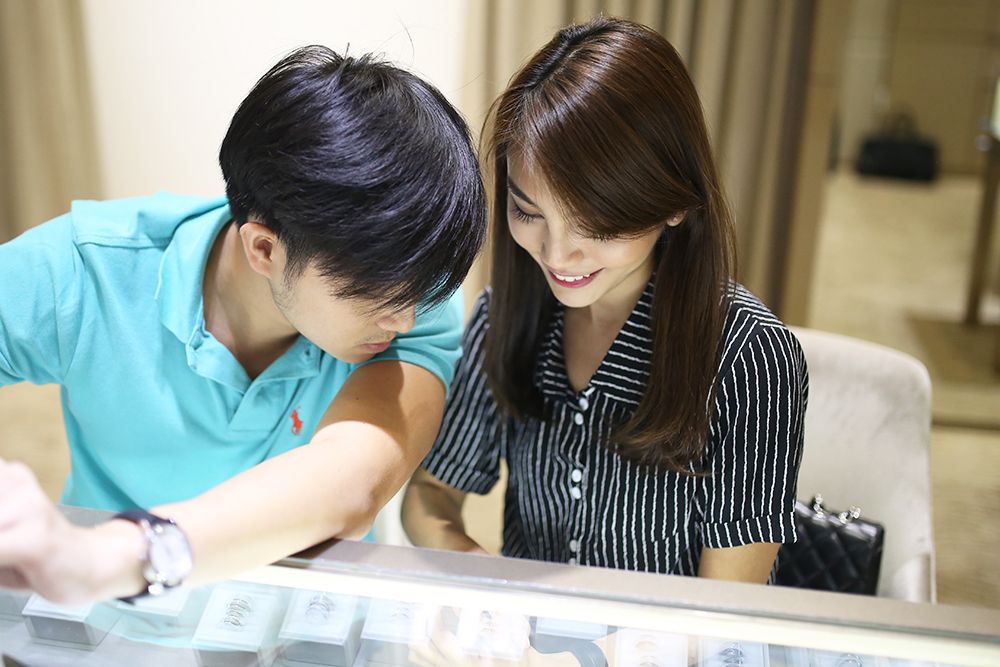 Happy campers after confirming our choices!
Added a quote to the rings that best signifies our love <3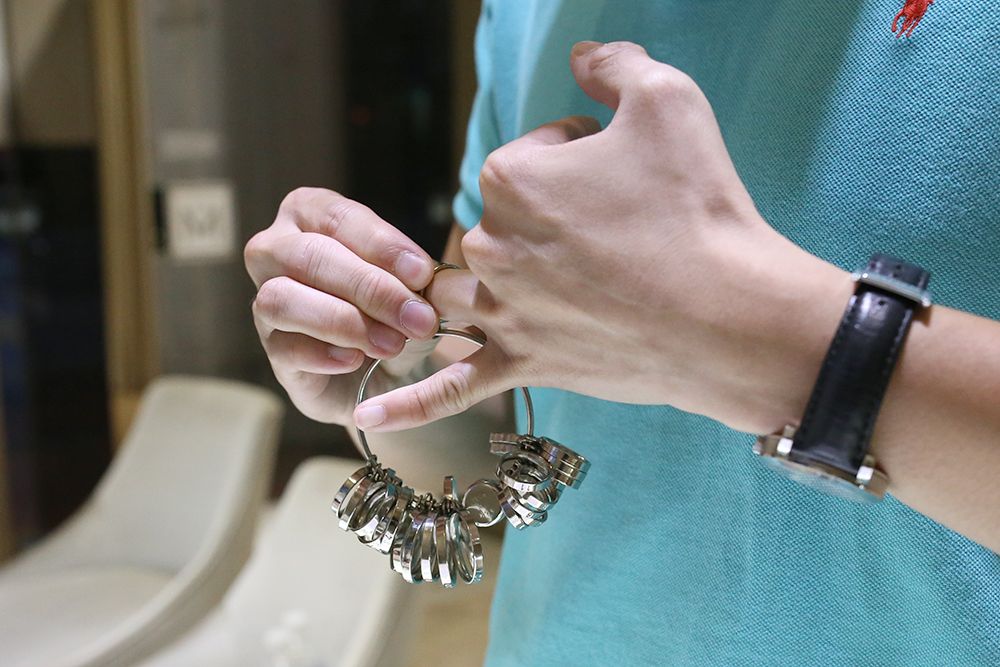 Finalized the ring size & voila, we were done on our part as Michael Trio worked to give us our rings in 3 weeks!
Michael Trio believes in customer satisfaction so we can have a peace of mind knowing that our rings are backed by lifetime warranty. Under their strict quality check and control at every stage of the manufacturing process, Michael Trio guarantee that the product we receive is at perfection in appearance and structure. However, should we experience an issue requiring repair, they will gladly inspect our jewellery and evaluate the problem. If the issue is determined to be the cause of manufacturing defect(s) Michael Trio will address the repairs at no cost. However, a nominal fee will apply if it is determined the damage was caused by wear and tear or accidental misuse.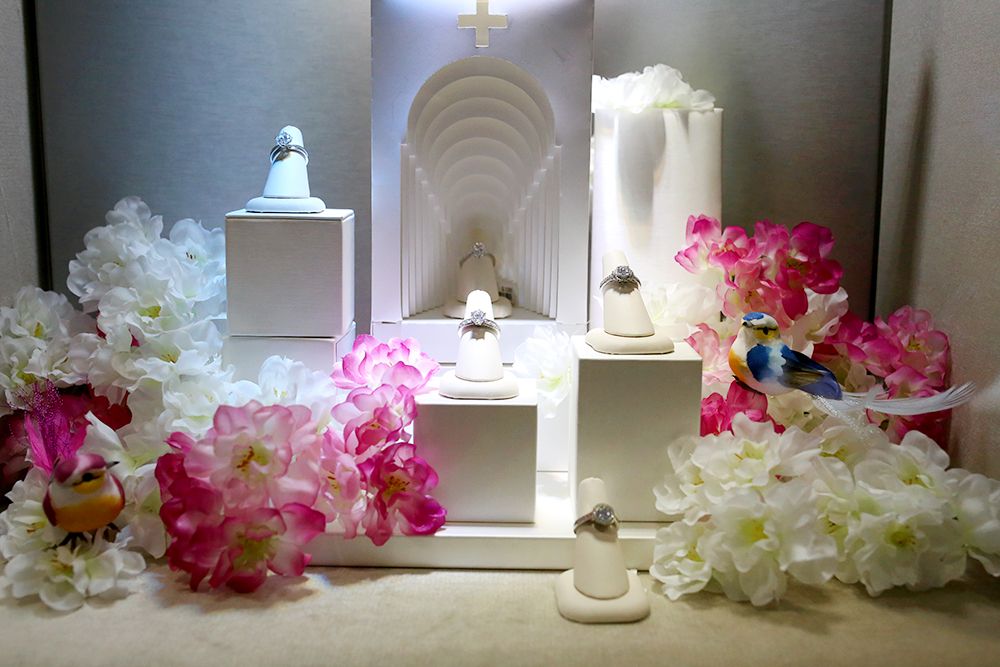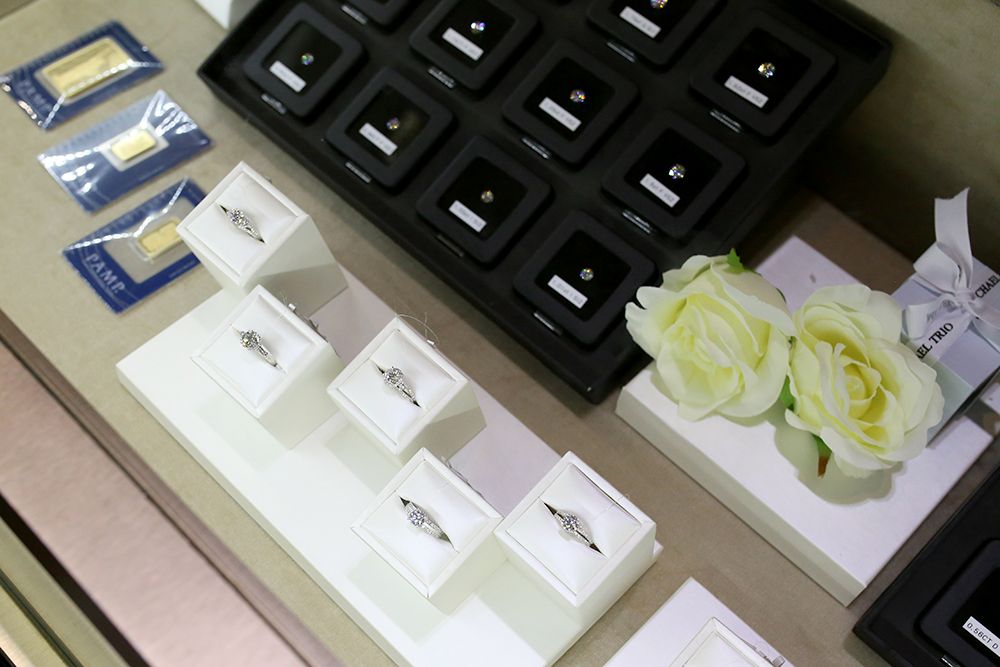 For boyfriends looking to get an engagement ring, customized or not, I am recommending Michael Trio because I am confident they have the expertise to meet your expectations.

Just 3 simple steps to create a customized engagement ring >
1) Pick diamond
2) Select setting
3) Complete ring
What I also really like about them is their "Diamond Upgrade Programme" and 30 days return policy.


Should you decide to upgrade your diamond to one of greater quality, Michael Trio will apply full credit of your original diamond purchase towards the purchase of any new certified diamond priced at least twice the original amount or higher. (Of course, this is only applicable for certified diamonds bought at Michael Trio)
To ensure you have time to consider your purchase, Michael Trio offers a
30 days return guarantee
14 Days Return Policy( corrected by Michael Trio). Customers may return any item other than custom or special ordered items within
30 days
14 days(Corrected by Michael Trio) from the original date of shipment of the product for a full refund (T&C applied)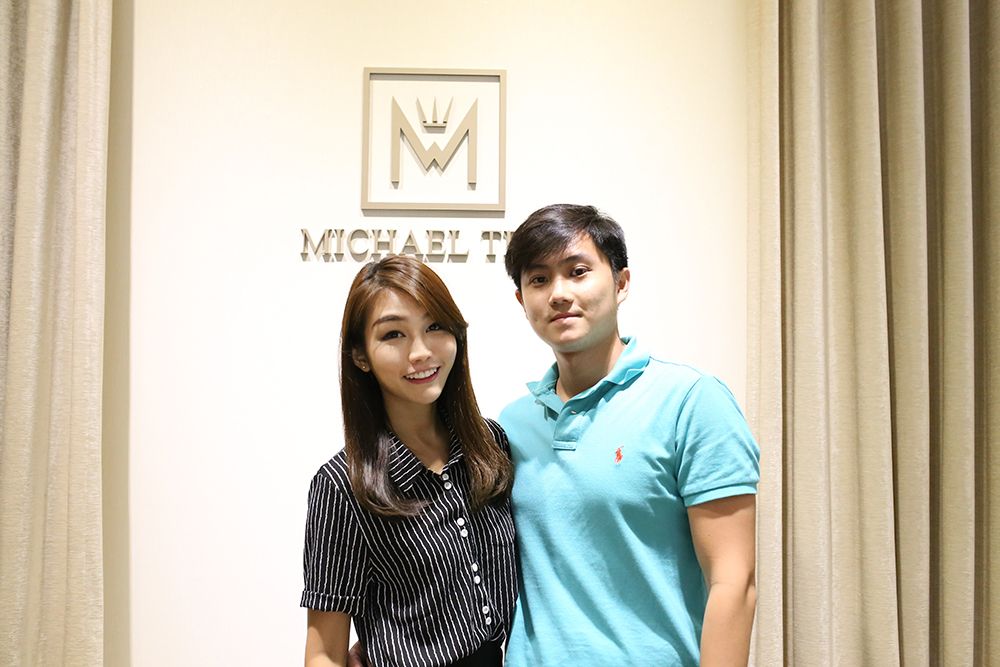 It was so much pleasure shopping with Michael Trio, and I already told J that if he decides to buy me more diamonds in future (Ahem) he must first check out Michael Trio :P